Jigsaw
Jigsaw, the National Centre for Youth Mental Health, is Lidl's official charity partner since 2018. To date, Lidl Ireland have raised over €800,000 through numerous campaigns and fundraising initiatives. Jigsaw's ambition is to create an Ireland where every young person's mental health is valued and supported. They focus on prevention and early intervention, aimed at addressing mental health in the early stages and assisting young people in developing coping skills and resilience that will equip them to deal with future challenges to their mental health.
It is for this reason, we are not only aiming to raise funds to help Jigsaw, but we are also aiming to raise national awareness of youth mental health by encouraging all of our customers and colleagues to be that One Good Adult to a young person in their lives.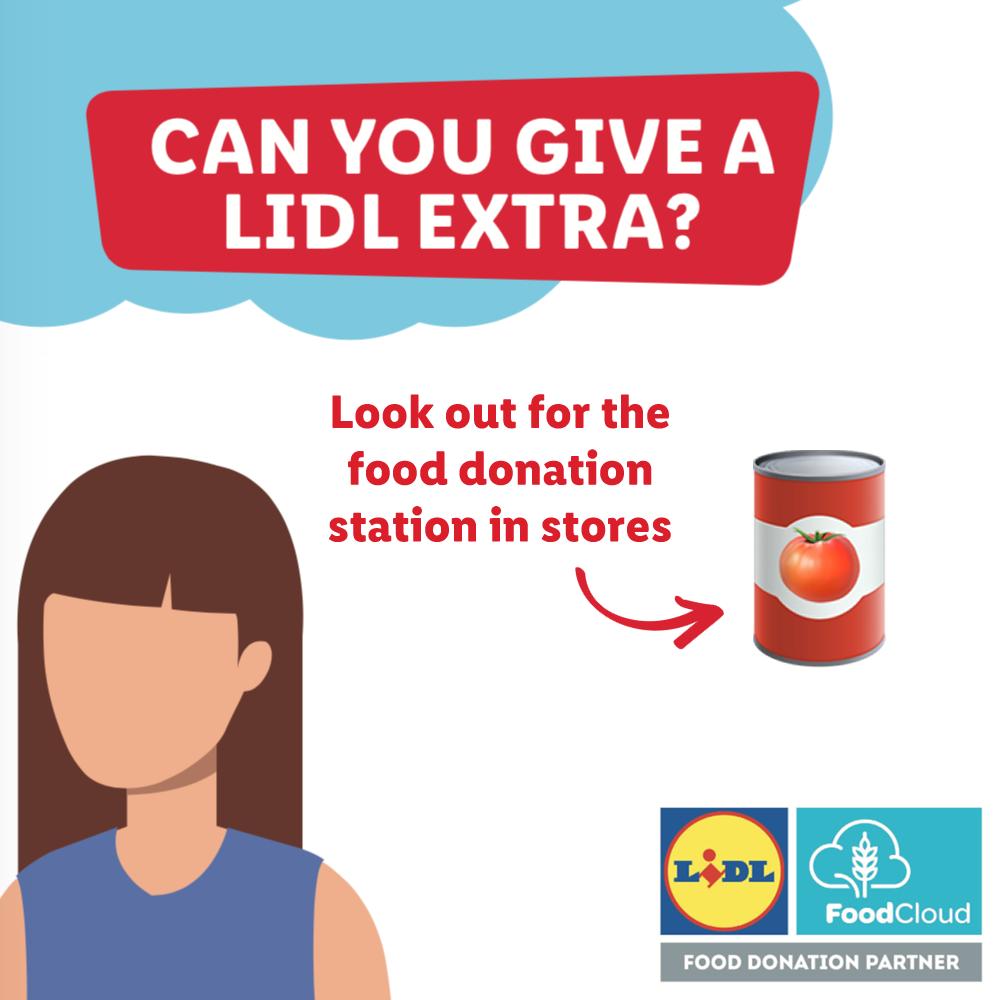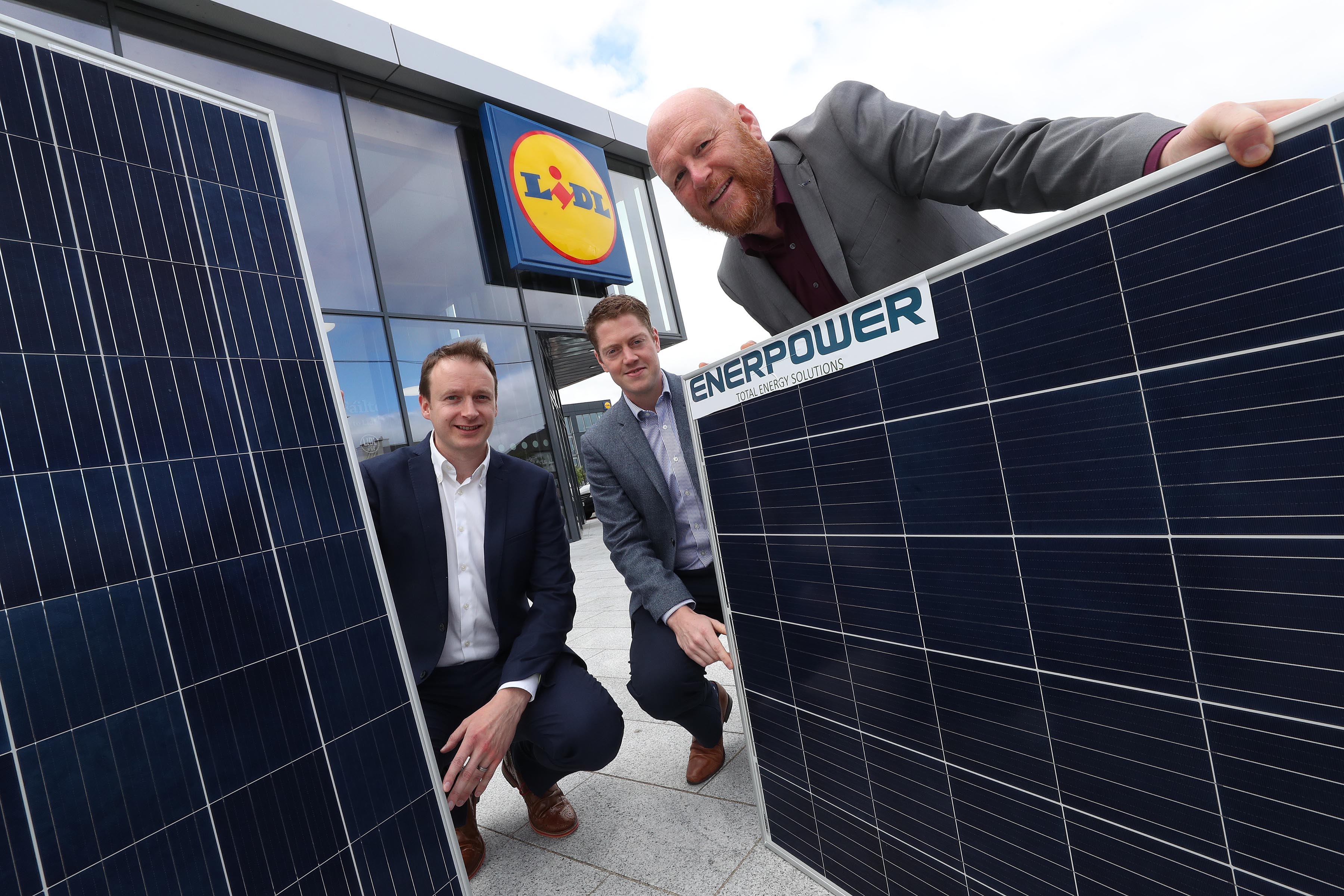 Lidl to invest €1m in Ireland's largest ever installation of solar panels
4364 solar panels will be installed on the roof of the Lidl distribution facility currently under construction in Newbridge, Co. Kildare
Lidl's solar panels will reduce the facility's carbon output by 473 tonnes annually, the electricity usage equivalent to that of 240 homes
Lidl and Waterford based Enerpower to start work on Ireland's largest ever installation of PV solar panels at the retailer's Newbridge distribution facility
The retailer last year announced a €1m plan to retrofit solar panels to existing Lidl stores and committed to installing solar panels in new store constructions
Lidl has welcomed a grant of planning from Kildare County Council for the installation of energy-saving solar panels at its 58,000m2 distribution centre in Newbridge, Co. Kildare, which is currently under construction. This installation will see an investment of €1m at this site alone, adding to the €1m already committed by Lidl to solar power installations across its store network.
Once installed, the solar panels at the Lidl distribution facility will produce 1,011,929 kilowatt hours of energy from a sustainable resource annually which is equivalent to meeting the electricity requirements of 240 homes and reduces the centre's carbon output by some 473 tonnes annually. As a result of this investment over one quarter of Lidl's energy requirements will now be generated by solar power. Lidl will work with Waterford based Enerpower, who will supply the 4364 individual panels, which will be installed on the roof of the distribution facility – making this Ireland's largest ever installation of PV solar panels.
The distribution centre is being built to the highest environmental standards and will be certified to BREEAM, the world's leading sustainable building certification. This latest investment is part of a range of sustainability initiatives introduced by Lidl in recent months. In addition to the solar installations Lidl became the first Irish retailer to roll out recycling bins across its entire store network to allow customers recycle unwanted packaging and has also committed to installing the largest network of electric vehicle charging points in the Irish supermarket sector. Lidl was also the first retailer to be ISO50001 accredited across its entire operations. ISO50001 is an European energy management standard credited to businesses who are committed to continually reducing energy output. In conjunction with their extensive investment in on-site renewable solar energy, Lidl also switched to sourcing 100% of its electricity requirements from renewable energy last year.
Alan Barry, Director of Property & Central Services for Lidl said: "Lidl is rooted in communities throughout Ireland and we pride ourselves on operating in a way that is sustainable with the least impact possible on the environment. We were very clear when building our largest distribution centre that we would integrate the latest sustainability innovations that will generate ongoing energy savings. The installation of solar panels at our distribution facility in Newbridge will generate over 25% of the building's energy requirements, reducing our carbon output by some 473 tonnes annually. This facility is a major part of our distribution network and will allow us to continue to expand, offering shoppers more and more quality products at the lowest prices. The facility will include a wide range of sustainability features including electric cars and charging points, LED lighting, natural refrigerants, heat recovery technology as well as a wide array of biodiversity elements such as a wildflower meadow, beehives, bat boxes and insect hotels to promote pollination, all surrounded by an extensive native woodland."
Speaking about the solar installation project, Dr John Carty, Enerpower's Director of Projects says; "We are delighted to be working with Lidl to deliver Ireland's largest ever Solar PV project. Solar energy has become one of the cheapest sources of electricity generation and Lidl are setting an example for businesses in this country, demonstrating that they can reduce their carbon emissions while also making significant savings on energy costs and future carbon taxes."
Cope Foundation
COPE Foundation is a charity that supports children and adults with intellectual disability and/or autism, throughout County Cork. Their services include early intervention support, support in education and school, training and guidance, as well as opportunities such as art therapy and work experience. Lidl Ireland have been working closely with the Cope Foundation offering placements with the view to full time roles and developing life long skills.
REset Plastic
We are proud to be part of the global REset plastic strategy. A dedicated plastic strategy designed by our retail group Schwarz, in collaboration with global partners. This holistic strategy is embedded into our local plastic targets and compromises five action areas: from avoidance and design, to recycling and removal, to innovation and education. In doing so we reduce the use of plastic and close the loop.
REduce – We reduce our plastic – wherever sustainably possible – Not only in packaging!
REdesign – We design recyclable packaging and close loops.
REcycle – We collect, sort and recycle plastic to close the loop.
REmove – We support the removal of plastic waste from our environment.
REsearch – We invest in research, the development of innovative solutions and educate on recycling.
Learn more about the REset Plastic strategy here.
ACT
We are part of the Action Collaboration Transformation (ACT) initiative. ACT is a joint initiative between global brands and the Global Union Federation IndustriALL. Their goal is to ensure the appropriate living wage is paid to workers in the garment, textile and footwear sector. They achieve this through national collective bargaining agreements which are supported at an industry level by the ACT member brands.
For more on our work with ACT and in protecting human rights click here.
Our approach to ACT:
In our non-food business we have taken an important step towards promoting living wages, specifically within our own-brand textile supply chain. Within this supply chain the challenge is vast; on average workers earn 42-55% of what is understood to be the living wage benchmark. To tackle this issue in a systematic and collaborative way, we became the first discount food supermarket to join the Action Collaboration Transformation Initiative (ACT). This initiative is the first global agreement between global brands, retailers and trade unions to achieve living wages for workers through collective bargaining at industry level, connected to purchasing practices. As a member of ACT we have committed to establishing and upholding industry-wide collective bargaining agreements agreed between employers, trade unions and governments, thereby contributing towards living wages. Together with other global brands and retailers, we are committed to integrating wage levels agreed through the collective bargaining process into our buying contracts, starting initially in the key sourcing countries of Cambodia, Myanmar, Bangladesh and Turkey.
Women's Empowerment Principles
By signing the UN initiative, Lidl is setting a mark for gender equality in practice
Advocating gender equality is firmly enshrined in our company culture. To publicly underline this engagement, Lidl has signed the United Nations' Women's Empowerment Principles (WEPs).
We aim to further increase the proportion of female executives at middle and senior management level.
We work with standardised salary structures based on objective criteria such as professional experience, qualifications and skills.
We demand and promote policies for equal opportunities also from our partners along the value chain.
We champion the living wage in Ireland.
Equal opportunities for all – We're already well on our way
Lidl Ireland is actively promoting gender equality in our own company and along the value chain. We're convinced: Equal opportunities and diversity are core components of long-term success. Which is why we have enshrined it in our corporate principles and code of conduct.
In practice, this means:
Increasing the proportion of women in executive positions: Our goal is to bring more women into leadership roles at middle and senior management level. This presents the particular challenge of creating a positive life balance, both for women and men: Here, Lidl takes proactive steps to ensure that all employees are informed about organisational solutions regarding pregnancy, maternity and parental leave.
Equal career opportunities for all employees: Our standardised salary structures are based on objective criteria such as professional experience, qualifications and skills. In addition, we offer all employees equal access to training and development opportunities.
Persons of trust for all employees: Independent and impartial contact persons have been designated. Employees can approach them both about general staff issues as well as complaints relating to diversity and gender equality issues.
Equal opportunities in our supply chains: As part of our corporate responsibility, we also promote the principles of gender equality and equal opportunities from our supply chains: When it comes to our global partners, we expect and encourage equal opportunities and provide information about this in our extended position paper on corporate due diligence.
The United Nations' Women's Empowerment Principles
The WEPs were established in 2015 by UN Women and the UN Global Compact. They represent the first worldwide initiative to target the topic of promoting and strengthening the role of women in companies.
The following seven principles aim to offer guidance to companies in promoting gender equality:
Establishing an equality-friendly corporate leadership culture
Treating all women and men fairly at work – adhering to international human rights and non-discrimination
Guaranteeing the health, well-being and safety of all employees
Promoting the education, training and development of women
Promoting entrepreneurship among women, strengthening women's participation in the procurement market, respecting the dignity of women in all marketing measures
Promoting gender equality through community initiatives and advocacy
Measuring and reporting all progress in the area of gender equality
The principles have been derived from business practice and are aimed at supporting companies in adapting existing regulations and programmes for the promotion of women or in introducing such new and necessary regulations and programmes.
Learn more about the Women's Empowerment Principals here.
UN Global Compact
Lidl is committed to the goals of the United Nations Global Compact (UNGC) and adhering to ten principles of sustainability in the areas of human rights, social standards, environment and anti-corruption. Joining the UNGC underlines Lidl's long-standing commitment to sustainability.
Learn more about the UNGC here.
The United Nations Global Compact
Our entry into the UNGC – the world's largest and most important initiative for responsible corporate governance – is intended as a supplement and orientation framework for the many and varied activities and standards of our sustainability commitment that have already been developed and implemented. For us, responsibility and sustainability are not just promises, but the binding basis of our practical actions and the key to Lidl's future success and growth.
The UNGC consists of ten principles for responsible corporate governance in the areas of human rights, labour standards, environment and anti-corruption. We see the ten principles of the UN initiative as supplementary guidelines for our extensive commitment to people and the environment that has grown over the years.
The ten principles of the UNGC
Businesses should support and respect the protection of internationally proclaimed human rights.
Businesses should make sure that they are not complicit in human right abuses.
Business should uphold the freedom of association and the effective recognition of the right to collective bargaining.
Business should uphold the elimination of all forms of forced and compulsory labour.
Business should uphold the effective abolition of child labour.
Business should uphold the elimination of discrimination in respect of employment and occupation.
Business should support a precautionary approach to environmental challenges.
Business should undertake initiatives to promote greater environmental responsibility.
Business should encourage the development and diffusion of environmentally friendly technologies.
Business should work against corruption in all its forms, including extortion and bribery.
Ellen MacArthur Foundation
As part of the Schwarz Group we have signed the Ellen MacArthurs Foundation's New Plastics Economy Global Commitment, making our commitment to global goals for the promotion of recycling in the plastics industry.
The initiative is based on five interlinked and mutually reinforcing elements of cooperation: Open dialogue and active cooperation between companies and partners; establishment of a global protocol to improve transparency and set concrete targets; the Plastics Pact to develop the collection, sorting and recycling of plastics towards a more circular economy; Innovation; outreach and stakeholder engagement.
As part of a global network, we are tackling the challenges of the New Plastics Economy together and developing new innovative strategies and solutions in cooperation with our partners. As a pioneer in the retail industry, we want to rethink the plastics and recycling industry and, with our commitment along the entire value chain, make a contribution to the conservation of resources and the environment.
Learn more here about the New Plastics Economy here.
Biodiversity
We have been busy bees looking at ways to further support biodiversity as part of our sustainability strategy from green roofs, wild flower meadow at our Newbridge Distribution centre, an ever-expanding pollinator friendly plant range to new native woodlands (pictured). With one third of our bee species threatened with extinction from Ireland, we have signed up to the All-Ireland Pollinator Plan to work collaboratively to change this trend. Declining pollinators such as bees and butterflies are considered an essential part of the team at Lidl Ireland in producing food, as they transfer pollen, aiding in the fertilization of plants and flowers, producing seeds, ensuring a new generation of greenery is produced every day.
Food Waste
Lidl holds resource efficiency as a key differentiator to help continue to offer the best value to our customers. We place a great emphasis on ensuring we have the greatest available offering for our customers to enjoy in store whilst also being conscious of the perishable nature of food, striking a balance between the two. We have been members of the Retail Action Group on Food Waste since it was established in 2018 and regularly collaborate and report to make progress in this area.
Some categories of food are more perishable than others and through FoodCloud, we can redistribute surplus food to charity. Also keep an eye out in store for our Waste Not section in the chiller wherein chilled products at best before dates (and perfectly safe to eat) receive a huge price reduction. For the food which can't be redistributed to charity or sold at a lower price, we use a process called Anaerobic Digestion where the food is converted into energy.
As a food retailer, Lidl has a responsibility to take leadership for minimising food losses and effective food waste measurement systems. Find out how you can reduce food waste and save money by selecting 'Learn more' below.
Water
For Lidl, water is not a problem for the future, it is a core topic for now. We work within our supply chain to take responsibility when it comes to water and using it more efficiently. By reducing our own water consumption and by keeping water use in mind along the entire value creation chain, we can succeed in being aware of our water footprint.
The consideration of water use is central to our everyday operations with rainwater harvesting in place in our Head Office and Newbridge Distribution Centre. One of the measures within our product offering is the introduction of the Save Water label that is intended to draw customer attention to a more sustainable use of water. Learn more below.
Our Approach to Plastic
Lidl is committed to reducing its environmental footprint and fully supports the need to tackle the important issue of plastic waste. However, we are very aware of the need of reducing the use of plastics in our products packaging and replacing them with more sustainable alternatives. We are also working on increasing the recyclability of the materials.  For this reason, we have made ambitious packaging commitments to support the circular economy.
Lidl Ireland packaging commitments:
By 2022, we will reduce the volume of plastic packaging by 20%.
By 2025, 100% of our own-brand packaging will be widely recyclable, reusable, or renewable.
By 2025, 50% of the materials used in our own-brand packaging will come from recycled materials.
We stopped selling many single-use plastic items such as plastic drinking straws, disposable plastic cups, glasses, plates and cutlery, etc., and we have replaced them for biodegradable, paper or wood alternatives.
We have banned plastic microbeads in cosmetic and household cleaning products.