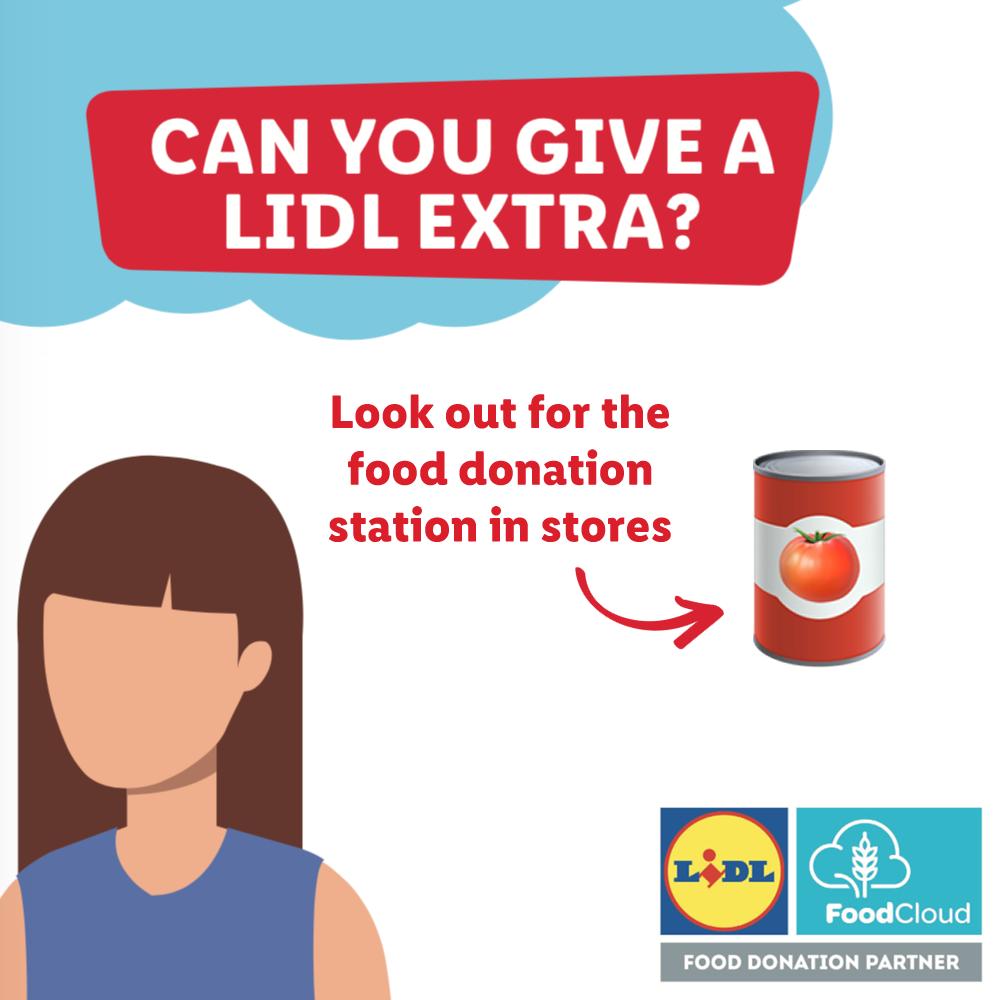 Lidl Ireland Extends Dedicated Food Donation Appeal to Mitigate Coronavirus Impact on Communities
Date published: 2nd April 2020
Due to unprecedented pressure on community groups across the country, Lidl Ireland will be extending their dedicated food donation appeal to support those in need during the Coronavirus crisis. Lidl is appealing to customers who would like to purchase an extra tinned or long shelf-life product to leave it in a dedicated table in stores now until Tuesday, 14th April.
Last year alone, Lidl's partnership with FoodCloud saw the retailer donate more than 500,000 meals to those in need and now is building on its regular donation to appeal to customers who also want to support their local communities in this challenging time.
Commenting on the appeal, J.P. Scally, Managing Director, Lidl Ireland said, 'At Lidl, we want to ensure that we do everything in our power to look out for the more vulnerable members of our communities at this difficult time. It's clear that local community groups are under increasing pressure due to this crisis so as such we will be extending this appeal in hopes to support them as much as possible. With the generosity of our customers and by utilising our existing infrastructure with FoodCloud we will be able to quickly get the essential supplies to those in need.'
Lidl's long-standing partnership with FoodCloud was established in 2016 and now has a network in place that supports food redistribution from stores and warehouses to more than 300 charities across Ireland which sees all stores and warehouses connected with local charities to donate surplus food to those in need.
Also in the news:
Date published: 15th September 2021
Gaisce – The President's Award are celebrating 35 years and Lidl Ireland are marking it with the largest ever pollination…
Date published: 19th May 2021
The announcement comes in celebration of World Bee Day, 20th May 2021 Following the debut of the retailer's first Pollinator-Friendly…